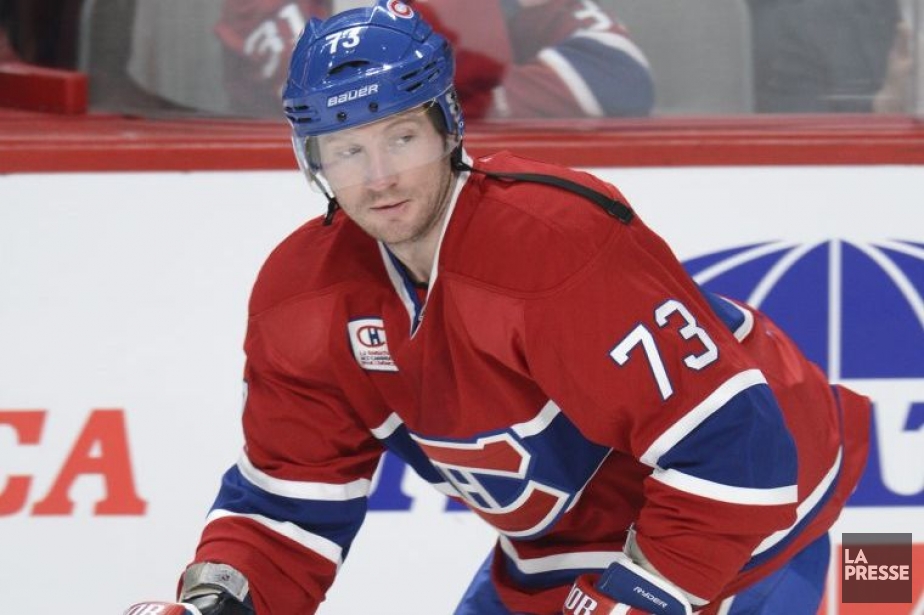 Michael Ryder was born on this day in 1980. (Photo: Bernard Brault, La Presse)
1927: Howie Morenz scored at 12:05 of overtime as the Canadiens beat the Montreal Maroons 1-0, in the first all-NHL Stanley Cup Playoff overtime game ever played. Rookie George Hainsworth recorded his first playoff shutout. The Canadiens won the two-gam total goals series to advance to the Semi-Finals.
1956: The Canadiens trailed Detroit 4-2 after two periods, but scored 4 straight goals in the third (outshooting the Wings 18-5) to beat the Red Wings 6-4, in Game 1 of the Stanley Cup Finals.
1960: Jacques Plante recorded his second consecutive shutout (& his 9th career playoff shutout) as the Canadiens won 2-0 over the Chicago Black Hawks, in Game 4 of the Stanley Cup Semi-Finals. Montreal swept the series, and advanced to the Finals.
1973: Jacques Lemaire scored a penalty shot goal and added three assists to lead the Canadiens to a 5-1 win over the New York Rangers.
1979: Guy Lafleur hit the 50 goal mark for the 5th straight season, in a 5-3 win over the Pittsburgh Penguins. The win was the Habs' 50th of the season, becoming the second team in NHL history to win 50 (or more) games four straight years.
Habs Born on This Day: Claude Bourque (1915), James McPherson (1927), Bill Hicke (1938), Steven Fletcher (1962), Brendon Nash (1987), Michael Ryder (1980)
Sources;